You can get an indication below that I've gotten too lazy for my own good.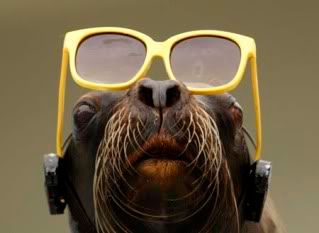 Even otters were watching the celestial event today while I was snoring! Actually, that isn't wholly true. I was up for the event, but the cloudy skies and moody weather played spoilsport. I swear! Am now waiting for the next event coming up in 2123! :)
Posted at 06:14 pm by Ravi
onion Insights


September 8, 2009 02:38 PM PDT



Hi,

We at Onion Insights (onioninsights.blogspot.com) are always happy to come across bloggers like you. We are also glad to inform you that your writing skills can now be put to good use and you can make some extra money too. Sign up as a freelance Mystery Shopper - go to
https://www.sassieshop.com/sassie/SassieShopperSignup/Signup.php?EmsID=5Rm3ovo2DjE%3D
and select New Shopper Signup with Onion Insights - A Boutique Mystery Customer Experience Management firm and get paid for telling us your shopping or dining experience. You read correctly - you get paid for shopping!
For more details log on to www.onioninsights.blogspot.com, read our blog and give us a call on +919769781001 or shoot us an email at support@onioninsights.com. An OI Team Member will get in touch with you as soon as possible! There are many Mystery Shopping assignments and five star reviews available in Bangalore. Hoping to hear from you soon.

Warm Regards,
OI Team.
Ravi


August 17, 2009 03:40 PM PDT



lazy and a lot more. overworked, underpaid, done to death etc etc. :) seriously thanks for taking the trouble to drop in here now and then. take care. am on facebook and post there on the Ah1n1 issue.
Lubna


August 14, 2009 09:53 PM PDT



Lazy, I'd say. This blog and the other one you created both seem to be neglected. On a serious note, hope all is well and that you are just neck deep in work.